About the organizer...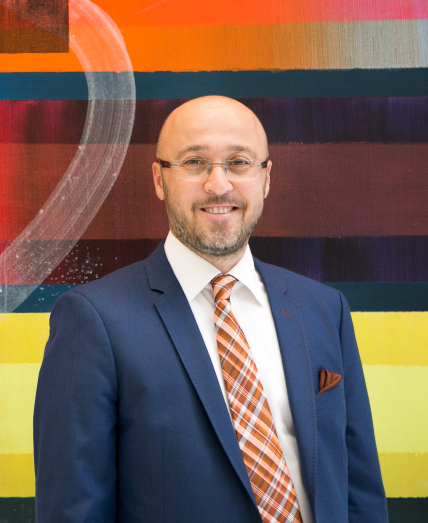 Mert Akkok is the creator and executer of B2B Encounters project which is a fresh and effective approach to organising professional meetings. With a remarkable international network of medical tourism buyers and suppliers Mr Akkok, has become one of the most active opinion leaders in medical tourism industry. 
He manages consulting programs for some of Europe's leading healthcare groups and assists them with their international patient programs as a chartered medical tourism consultant. Akkok is a member of the editorial board of Russian Medical Travel Journal (A quarterly semi-scientific journal on medical tourism studies) 
His company "B2B Encounters" focuses on locating and contacting international mediators and facilitators of medical tourism industry, organising fam-trips and stirring-workshops for them. B2B Encounters has successfully organised many international events on which buyers and suppliers of medical tourism have met each other and expanded their professional relation.)
Mr. Akkok has been in the field of medical tourism business for almost 10 years and has substantial experience on this rapidly growing industry.
B2B Encounters is also a strategic partner of several esteemed international medical tourism exhibitions and events including FITUR-SALUD (Spain), WHTC (United Arab Emirates), Saudi Health Tourism Forum (Saudi Arabia).
Some of the lectures and presentations performed by Mert Akkok before:
January 2019, Madrid, Spain,FITUR-Health Exhibition & Congress: "Medical Tourism: Myths & Legends"
January 2018, Madrid, Spain,FITUR-Health Exhibition & Congress: "Unconventional Marketing Methods of Medical Tourism"
May 2017, Milano, Italy, Intercare Medical Tourism Congress: "Developing Medical Tourism Business from Eastern Europe"
February 2017, Tel-Aviv, Israel, IMTM Congress & Exhibition: "Evaluation of the European Medical Tourism Market"
January 2016, Madrid, Spain,FITUR-Health Congress: "Role of The Facilitator in Medical Tourism"
December 2015, Bursa, Turkey, 2nd Tourism Summit "Marketing Instruments of Medical Tourism"
October 2014 Las Vegas, USA, World Medical Tourism Congress: "Understanding & Managing Marketing Aspects of Medical Touris